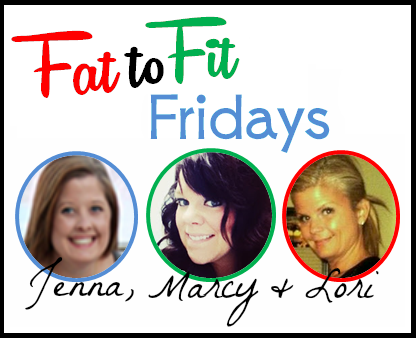 Back story:
I texted Marcy to see if she'd like to join me on a new link up for motivation.
I already knew she'd be so ecstatic to join me since she's motivated me from the beginning of this new weight loss journey I started. So here we are today bringing you Fat to Fit Fridays!
I have 2 amazing co-host who have inspired me to get fit.
We're just 3 ladies looking to lose those extra unwanted pounds.
There's times when we need extra motivation to get moving and start sweating.
Are you looking for motivation yourself?
Do you need an accountability partner?
Do you have any healthy recipes you'd like to share?
You came to the right place looking for it.
Join us in this fun link up on becoming "Fat to Fit" each Friday!
----------------------------------------------------------------------------------------------
I spent my Thursday evening playing baseball with this little man! We're practicing for his future life in making millions for his favorite Aunt! :)
I kid but really he LOVES baseball so much that when we were getting all his balls, bats & gloves ready to go outside he kissed his glove and ball!
His big sister even wanted in on the baseball life!

We had to remind him that theres no crying in baseball!
After an hour of playing baseball it was time for me to hit the road!
I'm so made at myself for not setting a goal at the beginning of the year. I would have over 100 miles logged if I started on 01/01/2013 but of course that amazing idea didn't come about until day 3 of logging these runs/walks.
If you don't already have the Nike+ app you should stop & download it!
I love that I'm able to track my miles, calories, average pace, how many runs I've been on, etc every day! It makes me feel like I'm walking on air!
What apps do you use to log you workouts?
Don't forget to link up with us!