Its Easter Weekend!
It's also the start to a fun filled weekend out of town with Josh!
By the time you wake up and read this we'll probably be waiting in line to ride a roller coaster or maybe grabbing breakfast. Either way we're going to have a blast.
So you're here today because you missed out on a post this week.
No worries everything is here all in one place plus more!
Double dates with Josh & his friends, bowling and more! It was a fun filled weekend & I recapped it with
Sami & all her Shenanies
!
She was my first blog friend that I spoke to on the phone. We're so much alike. & the best part is she's getting married to the man of her dreams in October! I can't wait to go to her wedding!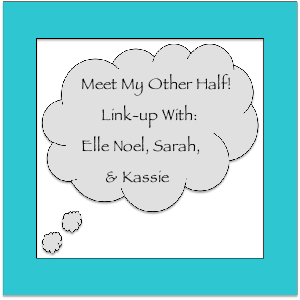 I loved that Josh agreed to answer these questions for me. Maybe because I was a little tipsy when I grabbed my iPad and told him to just answer them for me. Who knows but he enjoyed every minute of it. Besides he's prepared for another round of Q&A. So if you have anything you want to ask me or him leave a comment and we'll make sure to answer for you!
I told y'all how
Sams is my happy place
! Literally. Especially on the weekends when you can sample all kinds of food. I love that I can buy in bulk and its cheaper than buying one item from wal-mart or target.
My brother Josh has to put his dog down as well. Tucker was 10.5 years old, had really bad arthritis in his back legs and quit eating 2 days ago. He was vomitting any water he was intaking so it was just time. Such a sad day for my family when one of our pets goes to doggy Heaven.
Fat to Fit Friday is back and I had a guest post from a sponsor!
Make sure you meet Cece
! She's a friend of a friend and we didn't even know it! Well we figured it out but this blogging world is really that small! She's also giving away 2 Brady Bands, a hand crafted earring organizer and a sample of Spark!
Rebounderz is the place to be! Its an
indoor trampoline arena
. They offer a fitness class on Tuesdays and Thursday at 7:30 and it's only $12/class.
Happy Easter!
Have fun hunting eggs with the kiddos!
He is Risen!